Meet redwigwam's first Kickstart Recruits!

Published on: Tue, 15 Jun 2021
By: Fatmir, redwigwam
We wasted no time in recruiting for the UK Government Kickstart scheme, and we have already welcomed our first kick-starters into the company! 
The Kickstart Scheme was launched in September 2020 to help unemployed youth to get back to work. Kickstart is sponsored by the Department for Work & Pensions (DWP) and is open for young people who are currently claiming Universal Credit to apply for six-month work experience placements. The Kickstart Scheme provides salary support for a 25-hour working week and will contribute £1.5k in funding towards employer costs and training. 
Redwigwam has committed to a minimum of developing 10 young people through Kickstart Scheme placements in 2021. The roles are spread across our six business units, including Marketing, Digital, Social Media, Sales, Brand Ambassadors and Developers.  
Each Kickstart Scheme placement will involve a core curriculum of career-based training, including behaviour and professional competency development, as well as technical, on the job experience. Everyone will be considered for a full time or graduate role following the completion of the placement.  
Developing young people is something we are passionate about here at redwigwam – the scheme fits perfectly with our community values, so we of course wasted no time in recruiting for the scheme.  
We're absolutely delighted to introduce the first three redwigwam Kickstarters!
Kieran Lovett, Sales Coordinator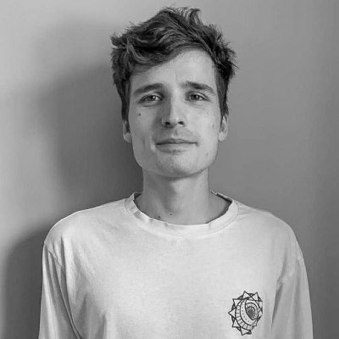 Kieran is grateful to join redwigwam's Kickstart scheme.  
He started his career in a sales-based role, has plenty of enthusiasm and is keen to progress but unfortunately found himself jobless because of the Covid-19 pandemic.  
Sales is an occupation that took a direct hit during the pandemic here in the UK. Companies hiring sales representatives hit a low early in the pandemic, and they were one of the last ones to recover. Looking back a few months to December, the pandemic caused a reduction of around 16% of job openings in sales at a time when other occupations were starting to recover.   
Young people were especially hard hit and unable to recover due to company setbacks. The Kickstart Scheme offers positions in sales to young people who have been unemployed for months. Through the scheme, Kieran was successfully hired as a sales coordinator here at redwigwam. He is using the opportunity to learn from our experienced sales team and develop his own skills, ready for future employment.  
Want to know more about the Kickstart Scheme?
To find out more about who is eligible and how to apply, simply follow the link below.
Find your future
Patrick Kirkman, Digital Campaign Coordinator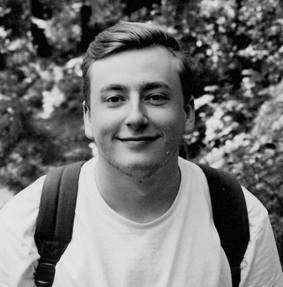 Before joining redwigwam through the Kickstart Scheme, Patrick had a background in film and arts, having recently graduated in Liverpool.  
Patrick was keen to begin a career in digital marketing but was finding it difficult to get started. An influx of job seekers meant roles were going to people with experience which he just didn't have. It's a rapidly changing industry and hiring businesses are busy changing their focus on website personalisation, big data management, and customer engagement, often looking for someone who is ready to hit the ground running. 
We recognised Patrick's potential and with his strong creative background felt that he would be a perfect fit for our own growing digital team. Through the Kickstart Scheme, Patrick was hired as a Digital Campaign Coordinator at redwigwam. He's enjoying a hands-on role in campaign planning and management, and is learning quickly, gaining the valuable experience he needs for his future career.   
Want to know more about the Kickstart Scheme?
To find out more about who is eligible and how to apply, simply follow the link below.
Find your future
James Fearon, Marketing Operations Assistant



James is our most recent recruit through the Kickstart Scheme. Another recent graduate, he comes from a creative background, but started his career in a sales-based role but found it hard to find employment when the pandemic hit.  
Many companies suspended production. Jobs related to sales, including wholesale, accommodation, hospitality, and even food services, lost anywhere from 41 to 68% of positions during the pandemic.   
Young people in James's situation were more at risk than mature workers in sales positions because of their lack of experience. The Kickstart Scheme, founded in September 2020, offered opportunities to youth experiencing furloughs and a lack of qualified jobs.  
James, via his DWP work coach, applied for a role as Marketing Operations Assistant for redwigwam through the Kickstart Scheme. We're delighted to be working with him in this exciting new role which suits his analytical brain! 
redwigwam, as a gateway for the Kickstart Scheme, is aggressively helping young people who are out of work youth to achieve employment. We're proud to be helping Keiran, Patrick and James, alongside hundreds of others in businesses all over the UK. Find out more for yourself via the link below.   
Want to know more about the Kickstart Scheme?
To find out more about who is eligible and how to apply, simply follow the link below.
Find your future