A new business partnership with eviivo
redwigwam, the UK's largest award-winning flexible work platform, provides staffing solutions for over 5,000 businesses, both large and small. 
We're a one-stop staffing platform for finding and managing experienced and high-quality temp staff to fill any staffing shortages.
redwigwam makes a daily difference in temp staffing success stories with our AI-powered recruitment platform. Our solution produces staffing results in real time for shifts when and where they are needed. We assist a wide range of industries, including hard-to-find hospitality workers.
Hospitality has its share of unique staffing challenges, but our team works miracles in locating just the right workers to fill last minute no-shows, dropouts, and meet the demand for additional seasonal staff.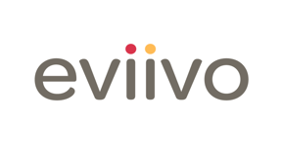 redwigwam is delighted to be partnering with eviivo to provide an enhanced staffing service.
Our partnership with eviivo allows redwigwam to offer our staffing solutions to a wide range of B&Bs, hotels, and holiday rental properties.
We can fill any type of job in any UK location, including:
Cleaning staff
Receptionists/front of house staff
Waiting staff
Bar staff
To find out how we can help, please submit your details using the form opposite and we'll be in touch with some more information straight away. 
Alternatively, Kirk, who heads up our hospitality unit would be happy to have a quick chat - book some time in his diary here. 
Not a hirer? Register here to find flexible work.
Find your team at redwigwam