Hybrid working in 2021

Published on: Thu, 05 Aug 2021
By: Kayleigh, redwigwam
As we all know, in the last year and a half, the world has experienced a period of drastic change. This has forced us all to have to adapt quickly to this shift. These adaptations have included businesses having to change their business models, pivot their offering and workforces have had to find alternative ways of operating.
Many people have lost their jobs, been furloughed or have had to work from home.
Experts have commented that the changes that have happened with regards to working from home and hybrid working, were going to be inevitable in time. In fact, these speculations have been going on since the 1980s. It was predicted to be several more years before this transition would materialise, however, the pandemic has meant that these changes in where and how we work have happened much more quickly.
Looking for a more flexible way to work?
Nine to five doesn't exist in our world. Join our redwigwam community and find work that fits in around your lifestyle.
Get started
Back to the office?
Now it has been deemed safe to return to offices by the government, many people are reluctant to return to the workplace full time.
Working from home has solved a plethora of problems for people for example, the hours saved not having to commute, money saved in train and bus fares as well as petrol and parking costs. People who are disabled who find it difficult to attend a physical workplace have had some of their obstacles removed with remote working.
And of course, another huge pain point for many people, childcare has been made easier with parents not having to go to a physical workplace. Logistical problems are removed, i.e. being able to do the school run, not having to rely on friends or relatives and again money can be saved through not needing as much childcare.
Money can also be saved on food and drink as you are more likely to eat homemade food instead of buying lunch and coffee every day.
With all of these benefits coming from remote working, it is only natural that there are a lot of people who want to continue to reap the benefits of this. Research has also shown that many people are more productive when working from home as this flexible style of working makes them feel more empowered.
There are of course downsides to remote working. For starters, the sense of work community and culture can be lost. Of course there are technological difficulties (we've all been the victim of 'freezing' on Zoom!)
Of course, these things happen in the office too, but there are usually other people around you to help you, remotely it can be more difficult to fix these issues. There can be communication issues caused by not seeing people physically and there can also be loneliness.
Enter hybrid working - and the tech solutions to support it.
Many employers have already started to implement hybrid working and many more are deciding how they can make this work long-term, for them and their employees.
With the dawn of this new hybrid revolution, businesses naturally need new technology to fit their new needs. Microsoft teams launched in 2017, the aim being to enhance communication and collaboration in the corporate world.
As mentioned earlier, tech companies were already anticipating the demand for platforms which would help people who were not in the same physical space but needed to work together on a project. The platform now has 145 million daily active users, it enables users to keep in touch through chat features and video calling. It is also deeply integrated with Office360, to enable colleagues to take advantage of all the features of the suite and so that all members of a business can collaborate on documents together. There is also a mobile friendly version of the app.
Naturally Google, as another of the world's prominent tech giants, also has its own solution to the new ways of working with its Google Meet, also launched in 2017. Google have continued to evolve Meet, to keep up with the needs of 2021, addressing the challenges and opportunities of hybrid working. With a focus on better time management and attention, they have advanced their existing tech to make it easier for users to separate and prioritise tasks as needed. Files and tasks can be seamlessly integrated. In an effort to further develop and improve virtual meetings there will be more improvements made to Meet in September which will include captions, polls and Q&As, which will all help workers to feel more involved in what is going on.
As well as Microsoft Teams and Google Meet, there are also many other platforms companies can use for hybrid working such as Zoho Connect, Workplace from Facebook and Slack. There is something to suit all budgets and many of the platforms include a free version.
This is good news for small businesses as it would seem that hybrid working is here to stay, at least for now.
As Plato said: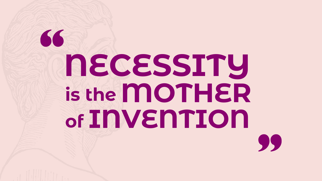 Looking for a more flexible way to work?
Nine to five doesn't exist in our world. Join our redwigwam community and find work that fits in around your lifestyle.
Get started