redwigwam wins prestigious innovation award at National Online Recruitment Awards

Published on: Sun, 15 Nov 2020
By: Dan, redwigwam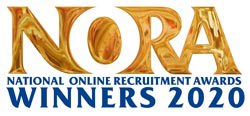 We are absolutely delighted to have won the Best Innovation category at this year's National Online Recruitment awards which took place this week. 
Now in their 20th year, the annual awards recognise the very best examples in online recruitment in the UK. 
Throughout the Coronavirus pandemic, our team has been working hard to give jobseekers across the country the opportunity to take on flexible and temporary jobs and to quickly get back into work.
Through our AI and algorithm-based technology platform, we are able to move at pace – filling roles within hours of jobs being placed.
We want to keep innovating both through our technology but also in the creation of a vibrant flexible working community – who we can help work how and when they want.